If you need writing, ghostwriting, proofreading, editing or translation, you have come to the right place.
We don't write everything, but we write most personal and business items. Here is a partial list. Click on any item to go to a page specifically about that service.
Fill in the form for a FREE quote now.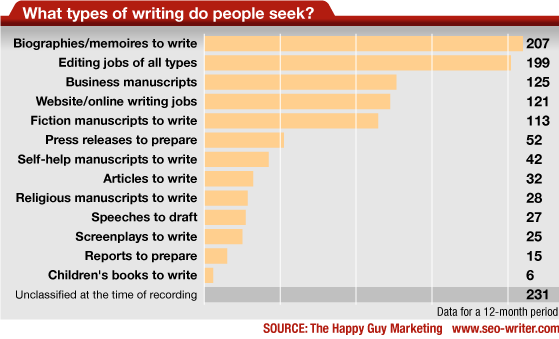 Samples of books we have written or edited
Just a small sampling of those books that client gave us permission to reveal…


ASIM: Servant of Two Masters, by D.W. Smith
HISTORICAL FICTION: In 1453 Turkey, Mehmed the Conqueror has just defeated the Byzantine Empire and a new era called the Ottoman Empire is ushered in.
Breast Cancer; The Sun Will Rise, by Pamela S. Barron
SELF HELP: Breast cancer survivor Pamela Barron describes life with metastatic breast cancer and continuous chemo treatment for seven years .
War of the Staffs, by Kathryn Tedrick and H.P. Stephenson
FANTASY: A fresh new series for all those who love dragons, wizards, elves, dwarves, and mayhem.
Amazing Adventures of a Nobody, by Leon Logothetis
MEMOIR: A personal tale of travel and adventure in the real world.
Sit Crooked and Speak Straight, by Stephane J. McGrane
BUSINESS: A primer for anyone wanting to conduct buisiness susccessfully in the Arabian Penninsula.
The High-tech Gooseneck Putter, by Samuel DiMatteo & Kristin Johnson
CHILDREN: Meet Sami DeMani, a Canada gander with a legendary golf game. He's on track to win the prestigious Waterfowl Tour — and put his nemesis, the ruthless Pete Swan Lake, in his place once and for all.
The Biracial Bondage, by Joe Bama
SOCIETY: Exploring the struggle of biracial people and couples, as seen through the eyes of both white and black people.
Eradonis: Legend of the Black Rose, by Narisha Rajnandan
FANTASY: First in a series of books featuring sorcery and magic spells.
My Life With an Unsung Hero, by Vesta Sithole
BIOGRAPHY: The post-humus biography of the Reverend Ndabaningi Sithole, a hero of the Zimbabwean struggle for independence.
The Genesis One Code, by Daniel Friedmann
SCIENCE, RELIGION: Calculations demonstrate a clear alignment between the times of key events described in the creation narrative in the Book of Genesis with those derived from scientific theory and observation.
Time Craft, by Mark A. Ely
SCIENCE FICTION: A time-travel story of adventure and scientific imagination.
He will guide you, by Dr. John Diomede
RELIGION: A guide for Christians to your relationship with the Holy Spirit.
Flying Cowboys and Confetti Rain: Dreams of a PBR Bull, by Debbie Felkins Tamez
CHILDREN: An endearing story of a bull and a racoon and their adventures on the road to fame.